"Church Let's do it again  In 2018!"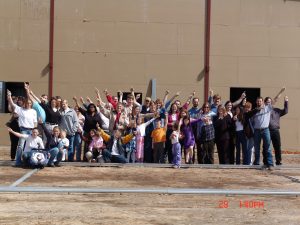 Pray, then Invite your friends and Family.
Let's do our part to restore Family Worship.
Invite everyone you meet.
Time is short and the Lord's coming is at hand.
---
This Sunday: Chapel




 12:45 - Pre-Service Prayer
---
---
1:00 PM  - Worship in Song
Min. Carla Huston


1:30 - Worship in Word    
---
Bishop Ronald K. Powell
Last week we spoke on what is
   This weeks Message is:

and giving you tools from the Word of God to help you be all you were created to be.
---
"We hope to see each of you in fellowship this Sunday."
"Higher , much higher in 2018!"