Church Let's do it again  In 2018!"
This Sunday: Chapel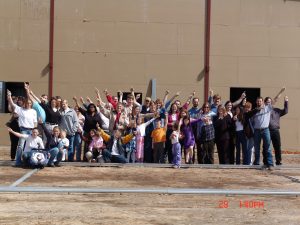 Pray, then Invite your friends and Family. Let's do our part to restore Family Worship.
Invite everyone you meet. Time is short and the Lord's coming is at hand.
---
 

 12:45 - Pre-Service Prayer
---
1:00 PM  - Worship in Song

---
Min. Carla Huston



---

Bishop Ronald K. Powell
Thank you for your continued prayers and thoughts. "Impatient" is the word for this week.
I have to quiet my soul daily and allow my God to move me at His rate of recovery.
I had Him say,"I've got this and I have you!"
I Am I Am's... Your friend and Brother,
Brother Ron
---
1:30 - Worship in Word
THIS SUNDAY:
August 19th - Rev. David Sabet will be Speaking

"It would be our greatest Joy to see each of you in fellowship this Sunday."
"Higher , much higher in 2018!"