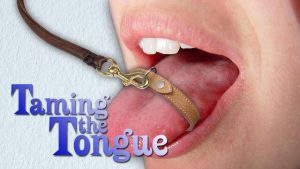 Did you Know:
A Mean Heart Brings Forth Mean Words…
A Hateful Heart Brings Forth Hate Filled Words…
A Dirty Heart Brings Forth Dirty Words…
A Deceitful Heart Brings Forth Lies… BUT
A Good Heart Brings Forth Good Words, Building Words, Encouraging Words, Healing Words, and Truthful Words in a Spirit of Love!
Do you have a Heart Problem?
Luke 6:45 English Standard Version (ESV)
45 The good person out of the good treasure of his heart produces good, and the evil person out of his evil treasure produces evil, for out of the abundance of the heart his/her mouth speaks.
Whoever is in control of your heart is in control of your tongue. Change Masters and Change Your Heart…Your World will Certainly Change Today As You Do!
Have A Good Day,
Bro. Ron